Charles B. Unger (Writer/Producer/Director)
The filmmaking career of Charles Unger began at age 12, when he wrote a spec script for the TV Anime series, Battle of the Planets. Six years later, by the time he graduated as a Fine Art major from New York City's prestigious La Guardia High School of Music and Art, Charlie had completed several stop-motion animation films. Charlie graduated from USC's School of Cinema-Television in the early nineties, and was accepted into the Motion Picture Editor's Guild shortly afterwards. For the next few years, he worked on several union features while writing screenplays. In the late nineties, Charlie wrote and directed a low budget, 80-minute feature film, Mr. Lucke. Charlie's first feature received incredible exposure due to the instant celebrity of its female star, Jerri Manthey of Survivor 2 fame, who also had posed for Playboy. Mr. Lucke was profiled on Entertainment Tonight, and E! News Daily. Entertainment Weekly reviewed it and praised the "slick" style of the film. Mr. Lucke screened at IFP's 2001 Feature Film Market in NYC and is currently available at Amazon.com, for on-line distribution. Later that same year, Charlie moved to Texas and taught film production and digital film editing at Southern Methodist University, in Dallas. Rediscovering film and teaching inspired Charlie to write a dramatic, comedy about college students for his next project
Charlie's fifth screenplay; Come Together was selected as a FINALIST in the Latino Screenplay Competition. While Charlie was finishing post-production on Come Together, he edited Farrah's Story. The NBC TV documentary about Farrah Fawcett's fight with cancer was the highest-rated prime-time documentary of 2009. In November of 2009, Come Together was chosen as a PLATINUM REEL AWARD WINNER at The Nevada Film Festival. In June of 2010, Come Together was chosen as a SILVER ACE AWARD WIINNER at the Las Vegas Film Festival. On July 20th, of 2010, Indican Pictures will release Come Together on DVD. Recently, Charlie has written two more screenplays and directed The Punky Pets: International Icon, a short animation film that he and his wife and producing partner Paula, are using to launch a TV series.
Paula R. Unger (Producer/Costume Designer)
Paula Unger Paula Unger a creative visionary and savvy businesswoman made her the natural choice to produce both Mr. Lucke and Come Together. She coordinated the complex three-week shoot; scheduling all seven actors, twenty crew members, in over 100 scenes. Her organizational skills, vision and talent make her a valuable asset not only in production but in costume design as well. There were multiple costume changes for all seven actors for the 1992 period piece and she pulled it off effortlessly. Paula has been a fashion industry professional for 16 years working as a Designer and Merchandiser for multi-million dollar garment manufacturers and retailers. Predicting trends in the fast paced junior market requires one to be connected to the pulse of the young generation. She has had her designs featured in several fashion magazines, WWD, Marie Claire, Cosmopolitan and Teen People. She has taught three-dimensional design at FIDM where she also graduated with a fashion design degree. Paula is currently the creative director for Bohemian Blues and the creator of an Animated Punk Rock concept "The Punky Pets".
Dena Berillon (Editor)
Dena, thrilled to be back in Los Angeles after moving away as a child, is now enjoying a career as a feature editor. She started out with a part-time job at the NBC Affiliate in Topeka, Kansas. After discovering a passion for video production, she instantly knew she wanted to make it her career. She moved to Kansas City where she became the first female editor at Video Post Productions. She worked on projects like "Holocaust", a documentary the for the Jewish Community Center and promotional videos for Branson, Missouri, as well as many commercials, industrials and infomercials. She then decided to work freelance for several post production houses and companies like Sprint. While she has been in Los Angeles, she has enjoyed such exciting projects as the EPK and Behind the Scenes for the Goo Goo Dolls and Club Comic View for BET. She continues to be active in the annual 48-hour film festival. Dena is so thankful to be involved with such a rewarding project like "Come Together."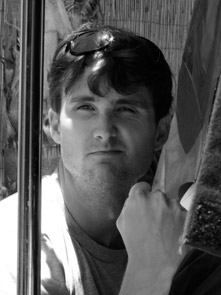 Eric Billman (Director of Photography)
Eric's ability to gloss over reality drew him to cinema at an early age. There was always a camera in his hands. He followed his passion to North Carolina School of the Arts where he received and M.F.A. in cinematography. The concept for "Come Together was to create "an epic within four walls" and Eric worked closely with his director to find something visually unique. He was one of the first DP's to shoot an entire feature using Panasonic's new HD camera, the HVX-200. He enthusiastically rose to the challenge of working with the new technology and his experience has helped him to shoot other features in the medium. Based out ofNew York, Eric continues his work as a Director of Photography in the worlds of independent film and television, traveling the world following his passion for storytelling.
Frank Handy (Music Supervisor)
Frank Handy is a musician and music supervisor residing in Hollywood California. It all began at age 14 when he got an electric guitar which led him to immediately start a band. After playing in numerous groups in both Seattle and Los Angeles seeing record deals and walking away from the life of a geologist Frank is now co-owner of Brainrot Music Publishing Inc. as well as an in demand music supervisor and consultant. His guitar credits include Velveteen Robot, Fatal Bus Wreck as well as graduating from the Guitar Institute of Technology with awards and he's graced LA's most prestigious venues. His music supervision credits include Come Together, Half Truth, Beneath the Blue, Masters of Stone 4, Sk8face and more. You can contact Frank's music publishing company Brainrot.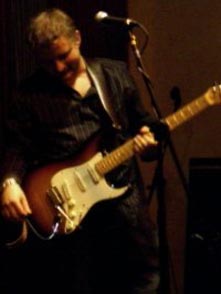 James Morioka (Supervising Sound Editor)
James is also a veteran from Charlie's first feature, Mr. Lucke. Take a look at the post-production sound credits on that film and you'll immediately see that he did everything from Dialogue, ADR, FX, and Foley to the film's final mix. Always the perfectionist, James, pushed the bar even higher on Charlie's second feature to create a superior soundtrack for Come Together. It was James' idea to mix in 5.1 Surround Sound. He convinced his director that it was possible on a very low budget. His wealth of experience in the professional world, his never ending search for more knowledge and his ability to work fast makes him one of the most valuable crew members of any film. Like his Director/friend Charlie, James also jumped into post-production right after graduating from USC in 1992. He started in picture as an apprentice editor on Menace II Society but soon crossed over to sound. Some of his Assistant Sound Editor credits include, Private Parts, Erin Brockovich, Meet the Parents, and Jurassic Park III. James's sound editing work was quickly recognized and he moved up to Sound Editor in a very short time. You can hear his recent sound effects and dialogue editing in The Taking of Pelham 1 2 3, Public Enemies and A Serious Man.
Richard Soriano (Associate Producer)
Studying filmmaking for over 6 years, Richard has written and directed several short films including "the Inside Artist" and "Speed Mating". Richard met Charles at a luncheon during a Screenwriter's convention in Los angeles in 2005. He was impressed that Charles had storyboarded his entire project. A few months later, he helped cast the film and later became associate producer. He worked side by side with the production team led by Patricia Lua, a teacher from LA Film school. His favorite part of the film is from Seth, "You turn on your turn signal to change lanes, people speed up and try to stop you from doing it, but if you just go, they slow down and adapt, in this life you either act or react, you've got to be one that acts man." It seems that everytime you embark on a new project i.e. diets, a new business, even film projects - the Universe has a way of getting in your way. You have to do your best to drive faster and more direct to make it happen.
As John Wooden emphasizes, working on one's basic skills everyday is the road to success, so Richard is intensely improving his dynamic scene writing skills in a class with Corey Mandell. For team building and mentoring and strategy coaching he's enrolled SFAF - Strategy For Actors and Filmmakers.
He's currently in early stages of pre-production on his first comedy feature film, "Silicon Bombay".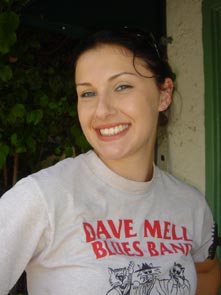 Andrea Whitten (Hair and Make up artist)
Andrea Whitten has been enjoying a career as a professional makeup artist in the LA area since 2004. Her project spectrum has spanned major motion pictures and television shows, to projects that were created in the artistic hearts of her industry friends. To her, every job is an opportunity to be creative.
In addition to her skills as a makeup artist, Whitten has come to have a strong understanding of photography and lighting techniques. This has proven to be a key element is creating looks that are both beautiful and appropriate in a timely manner.
Whitten's favorite thing about makeup artistry is the dynamic nature of the job, and her passion lies in illuminating the beauty that each holds within them self.
Carlo Garduno (Art Director)
Carlo Garduno was born in Mexico and raised in Los Angeles with a love for filmmaking. In the Spring of 2006, Carlo graduated from The Los Angeles Film School with a concentration in Directing and Production Design. Since then Carlo has worked on several films, tv shows, and commercials in the art department with credits including Production Designer, Art Director, Prop Master, etc. Carlo's main goal is to write and direct.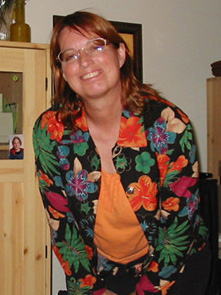 Patricia Lua (Production Designer)
A good Production Designer is a builder of worlds, part Architect, part model maker and part painter. Patricia Lua brings all these skills in creating a world on Film for the Director and the Production Team. She grew up in California under the watchful eye of an Artist Mom. Patricia learned at an early age to think in terms of creative thought and inventiveness. Her Career path led into Architecture and an internship at NASA Ames Research Center before embarking on a path in Film. Patricia studied Production Design at the Los Angeles Film School and found her skills in Architecture and Design transferred easily into this new art form. Her credits include genres in Horror, Drama and Romantic Comedy. Patricia's newest Feature Film is a Science Fiction Suspense Thriller and is set for Production soon. "I get an enjoyment and a thrill in creating the look of interior sets and spaces we read on Script." says Patricia Lua.